Archive for April, 2012
At Your Name Here all our Web Hosting packages all come with the Plesk Application Vault. Accessed via the control panel, the Application Vault provides a large number of  'One Click Install' software programs.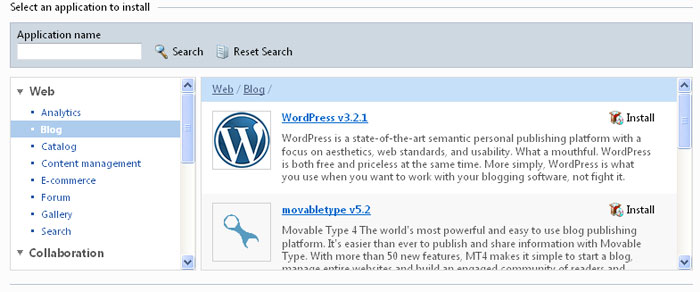 Once logged into your control panel, click on 'Web Applications' and then 'Install Web Application' and you will be shown the above screen. You can browse through each of the categories to find lots of applications that can do a number of cool things to your website.
Popular applications include:







Once you've chosen your application simply click on the 'Install' icon and the program will automatically be set up for you. You just need to enter an administrator password and the directory you would like to install the software.
The software will then be shown as an installed application in your control panel and you can click on a link to take you to the application's login page.
We are currently running a couple of domain name special offers:
Free domain name with any Business or Premium Hosting Package.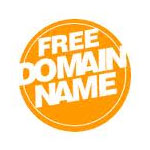 From May 1st we will be offering a free domain name for 1 year with every Business or Premium Hosting package ordered.
Available domains on this offer are .co.uk, .com, .net, .biz, .info, org and .eu (.co.uk will be registered for 2 years)
Details of the Business and Premium Hosting Packages can be found here.
Choose your domain name now on our Domain Registration page.
.mobi domain names less than half price!
For a limited time only our .mobi domain names will be available to register for £8. Previously the price was £17 so you can save a lot by buying your .mobi for just £8 for the first year.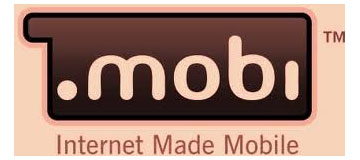 .mobi domains are designed to help users find internet content that will work on their mobile phones. Internet browsing on mobile phones has become more and more popular and .mobi is the first and only top-level domain name that is dedicated to delivering the internet on mobile devices.
Having a .mobi domain for your website can help you improve your site ranking when the search is made on a mobile device.
To register your .mobi domain click here.
New Web Builder Price Reduction

Our new Site Builder software is an ideal way for small businesses to create professional looking websites. From 1st May the price of the Website Builder will be reduced to £39.95 (previously £49.95)
The price includes registration of a new domain name, plenty of webspace and email accounts, as well as the Web Builder software which enables you to design a fully operational website in minutes and you don't need any web design experience. The design is already done for you.
A perfect all in one package for any business or personal website.
Please visit our Site Builder page for further details and to try the demo.

From May 1st it will be possible to register a .uk domain name for anywhere between 1 and 10 years at a time.

Nominet, who are the organisation that manages UK domain names have decided to give registrars the opportunity to offer a more flexible service.
Previously UK domain names could only be registered and renewed for a fixed 2 year period. The new changes for .uk registrations will fall in line with other domain names such as .com, where it has always been possible to register a domain name for upto 10 years.
You will also be able to renew your uk domain names at any point during the registration. At the moment you can only renew the domain 6 months prior to the expiry date. The new system will allow you to renew the domain name at any time, providing the renewal period does not exceed the 10 years.
The new periods will only be available to registrars like ourselves who are Nominet members. This will allow us to offer our customers the peace of mind of long term renewals, so you won't need to worry about renewals or expiry so often. Renewing for a longer period also gives you the benefit of reduced prices.
Once this comes into place we will modify our registration systems to allow for the extended periods. Prices for the multi year periods will be added to our website shortly.