At Your Name Here all our Web Hosting packages all come with the Plesk Application Vault. Accessed via the control panel, the Application Vault provides a large number of  'One Click Install' software programs.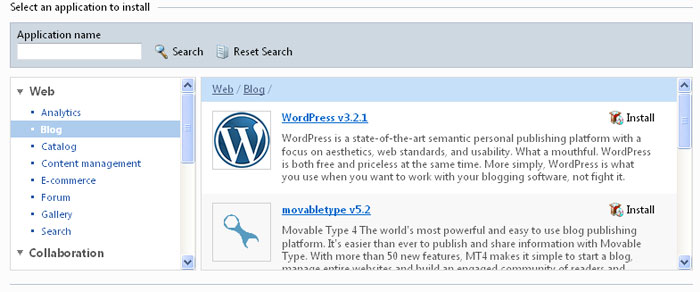 Once logged into your control panel, click on 'Web Applications' and then 'Install Web Application' and you will be shown the above screen. You can browse through each of the categories to find lots of applications that can do a number of cool things to your website.
Popular applications include:







Once you've chosen your application simply click on the 'Install' icon and the program will automatically be set up for you. You just need to enter an administrator password and the directory you would like to install the software.
The software will then be shown as an installed application in your control panel and you can click on a link to take you to the application's login page.
Tags: Application Vault, One Click Install, Plesk