Posts Tagged 'Wordpress'
WordPress is a hugely popular web content software. With so many WordPress websites on the Internet it is a big target for hackers. Fortunately, with thousands of developers backing it, any security holes that are discovered in WordPress are fixed almost instantly.
The problem is that you need to update your software to be able to take advantage of each fix, and many sites don't bother with them. In fact, when a WordPress site gets hacked, it's almost always due to outdated software.
Your WordPress dashboard lets you know about any updates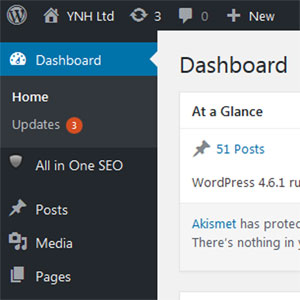 as soon as you login.
Simply click on the Updates link and you can then update all Themes and Plugins at once (or you can delete any old ones you do not need anymore)
It is important to keep WordPress, and any themes and plugins you are using, up to date. Failure to do this will increase the chance of your website being hacked and make it difficult for you to use any new WordPress products.
There are a number of Plugins you can install which can automatically update all the software for you such as:
https://wordpress.org/plugins/automatic-updater/
After you have updated anything on your WordPress site it is a good idea to give your site a quick test, just to ensure everything is still working as it should.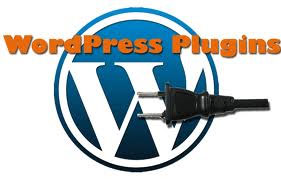 WordPress Plugins are excellent tools which add extra functionality to your site. Anything you can think of to add to your blog or website, there is probably a WordPress plugin for it.  There are thousands of Plugins out there but here are just a few which we would recommend for any website/blog.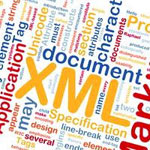 This is an excellent Plugin that will generate a special XML sitemap which will help all the top Search Engines index your website.
With the sitemap in place, it makes it much easier for the search engine crawlers to see the complete structure of your site and retrieve it more efficiently.
The sitemap will also notify all the major search engines every time you create a post or add new content to your website.
2.  Akismet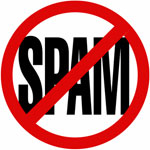 This really is a must for any blog as you undoubtedly will receive spam through your blog's comments section. Akismet is an anti-spam program in which your web host connects to Akismet's servers and
checks your comments against the Akismet web service, to see if they look like spam or not. It lets you review the spam it catches under your blog's "Comments" admin screen.
Thank Me Later  is an excellent comments plugin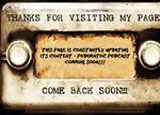 which sends the readers a personalized 'Thank You' e-mail after commenting. You can set the time after which mail is sent and can include comment URL, comment and 5 recent posts in the e-mail. A great tool which makes your visitor feel welcome and encourages them to re-visit your wesite.
SEO or 'Search Engine Optimisation' is so importnat to your website.
The sites that appear on page 1 of a Google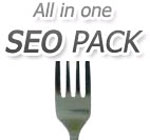 search do so because they have good SEO. The All in one SEO plugin is ideal. The admin section allows you to add your site wide settings such as home title, meta description and keywords. You can also change your posts individually,  SEO pack allows you to create a keyword rich title and description.  This will overide the title you set when writing your post. This plugin is very well thought out and you don't have to be a tekkie to understand the layout and options.
This plugin allows your readers to get your posts automatically in an RSS
feed or via email?  It connects your posts to Feedburner.google.com which sends your posts out to your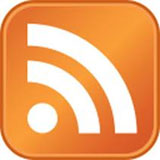 subscribers. You may recognize the universal feed icon in the image to the right from your favorite websites or blogs.
These icons mean the site has an RSS feed to which you can subscribe and read/watch/listen using a feed reader. A Blog Feed is basically a stripped down version of your blog – The Blog Title,  Post headings and an excerpt of each of your posts. There are lots of additional plugins that can be used to improve your RSS feed but as a starter this is a great way to get readers to subscribe to your content.
There are many more we could have added but we would definately recommend these 5 Plugins to get you started.