Posts Tagged 'Special Offers'
We are currently running a couple of domain name special offers:
Free domain name with any Business or Premium Hosting Package.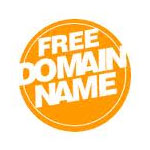 From May 1st we will be offering a free domain name for 1 year with every Business or Premium Hosting package ordered.
Available domains on this offer are .co.uk, .com, .net, .biz, .info, org and .eu (.co.uk will be registered for 2 years)
Details of the Business and Premium Hosting Packages can be found here.
Choose your domain name now on our Domain Registration page.
.mobi domain names less than half price!
For a limited time only our .mobi domain names will be available to register for £8. Previously the price was £17 so you can save a lot by buying your .mobi for just £8 for the first year.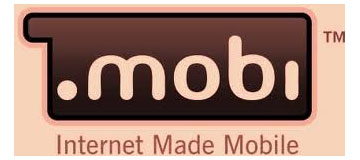 .mobi domains are designed to help users find internet content that will work on their mobile phones. Internet browsing on mobile phones has become more and more popular and .mobi is the first and only top-level domain name that is dedicated to delivering the internet on mobile devices.
Having a .mobi domain for your website can help you improve your site ranking when the search is made on a mobile device.
To register your .mobi domain click here.
New Web Builder Price Reduction

Our new Site Builder software is an ideal way for small businesses to create professional looking websites. From 1st May the price of the Website Builder will be reduced to £39.95 (previously £49.95)
The price includes registration of a new domain name, plenty of webspace and email accounts, as well as the Web Builder software which enables you to design a fully operational website in minutes and you don't need any web design experience. The design is already done for you.
A perfect all in one package for any business or personal website.
Please visit our Site Builder page for further details and to try the demo.
Check out our current offers below:

As well as our normal Site Buider offer we are now pleased to announce that we can offer a 1 page Plesk Site Builder with every single domain registration. This is perfect for anybody who would like to have a 'holding' page with their company details on.
No design knowledge is required. Easily create your design in 5 simple steps. With over 500 design templates to choose from, it's ideal for the small business user or personal website.
Click here for more information.