Archive for November, 2017
Your Name Here have launched a new and improved Site Builder. It is the easiest way to build a website, with no technical knowledge required.
It is a simple step by step process which will leave you with a professional looking and responsive website that works on all devices.
Once you have your Site Builder account set up you will be able to access it by clicking on the Site Builder icon in your control panel.
You will first by give the following page where you can browse through all the templates on offer before choosing which one is right for your website: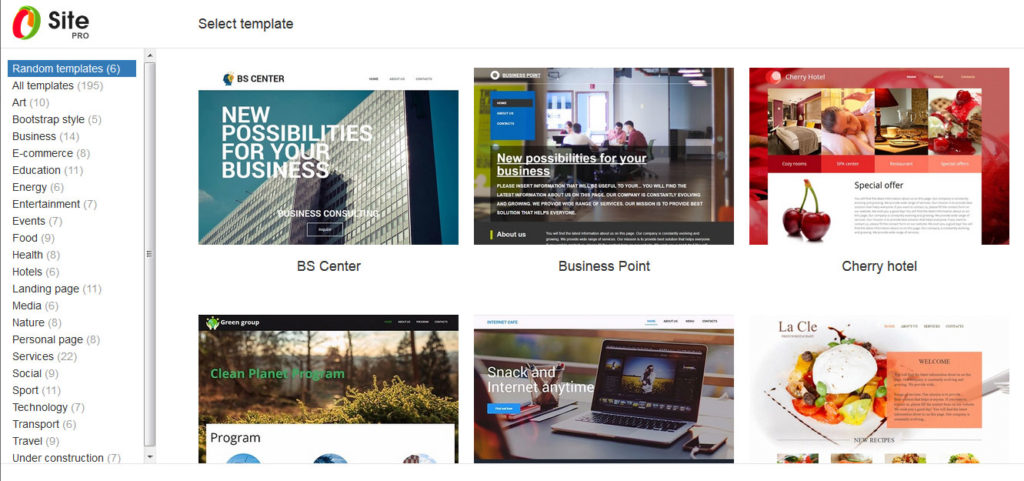 You can highlight any template and preview how it looks. Once you are happy with your choice, click on select and this will load your website design.
Your admin panel will then be loaded, showing you all your design options. There is a 'Steps to Do' panel which will also load advising what you need to do next: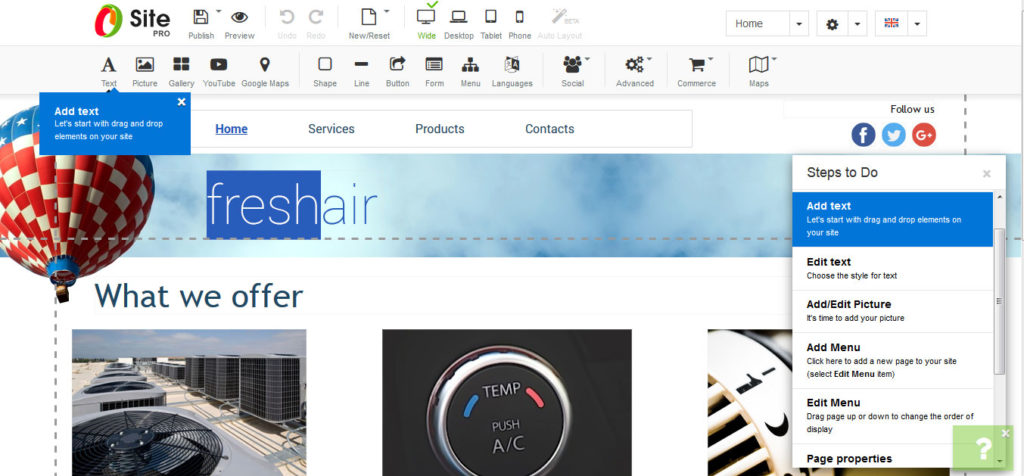 Text is added by a simple 'drag and drop' as are images, so they can be positioned anywhere you like. Additional shapes and lines can be added as and where you wish. The majority of templates will come with a menu, but you can easily add one if not by the simple drag and drop method.
You site can be further customised using the Page Properties tool: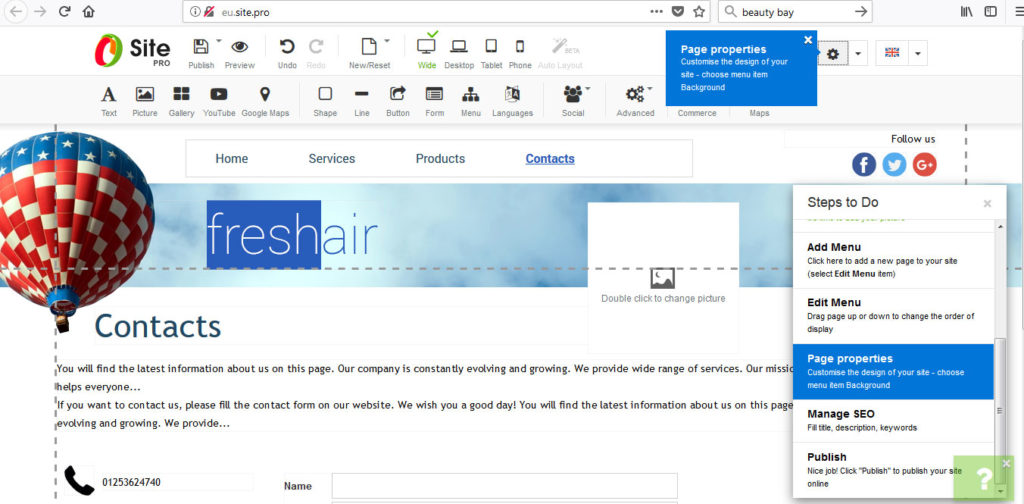 The background can be edited on one or all of the pages to add a background colour or image, along with length and width of your website: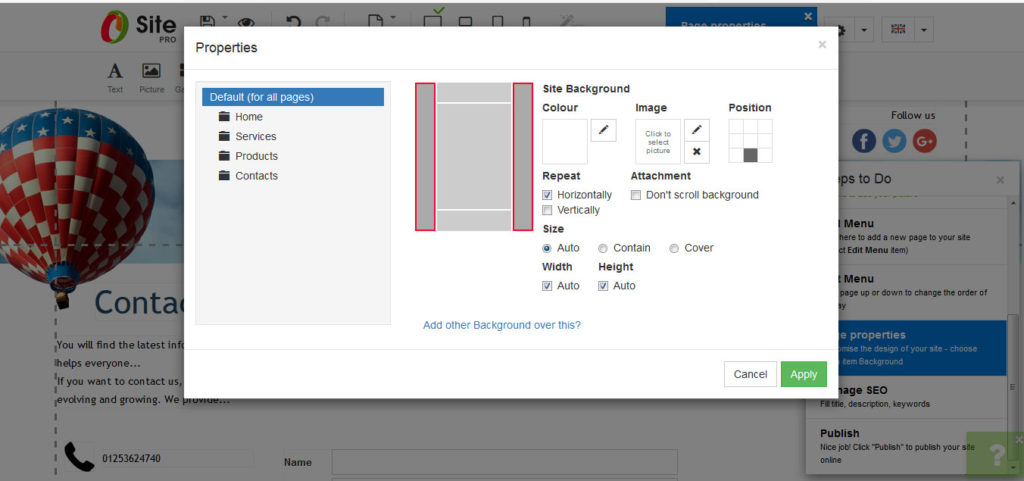 Additional services can be added to make your website dynamic, including social media links and e-commerce programs for online selling: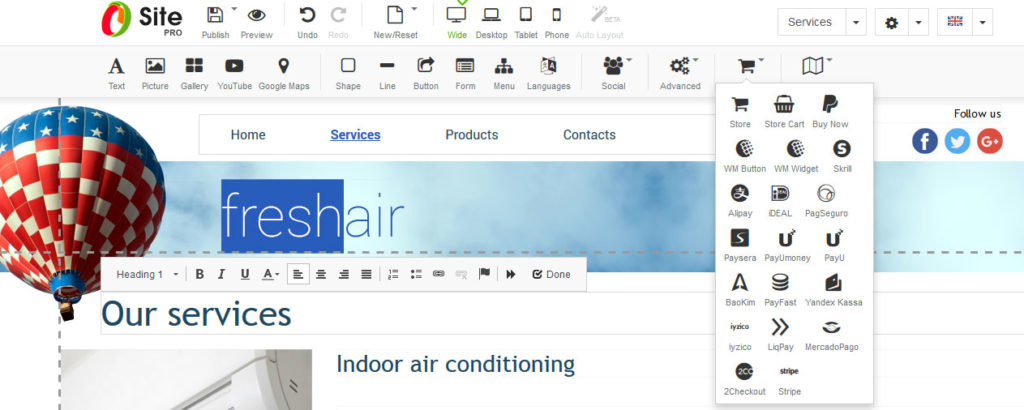 Any changes you make to your site are automatically saved every time, so you can come back to make additions many times before you have your site completed.
Once you are happy with your design, you click on 'Publish' to make it live:

You can go back and make further changes to your website at any time. Any changes will be live on the internet straight away.