Posts Tagged 'Free Site Builder'
Check out our current offers below:

As well as our normal Site Buider offer we are now pleased to announce that we can offer a 1 page Plesk Site Builder with every single domain registration. This is perfect for anybody who would like to have a 'holding' page with their company details on.
No design knowledge is required. Easily create your design in 5 simple steps. With over 500 design templates to choose from, it's ideal for the small business user or personal website.
Click here for more information.
Special Offer Extended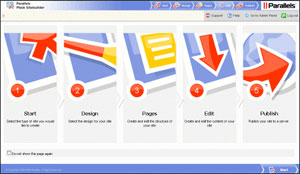 Due to the popularity of the Plesk Site Builder we have decided to extend the free offer for a further month. Purchase any domain with a hosting package and you will receive the Plesk Site Builder free of charge for 1 year.
Parallels Plesk Sitebuilder is an easy to use, scalable web application designed to create and manage websites. The software's easy-to-use, five-step wizard and 14 dynamic modules make this software a powerful and flexible solution.  The modules included are: Blog, Image Gallery, Guestbook, eShop, SitePal, Forum, Feedback, Registration, RSS Reader, Voting, Script, Area Map, File Download, SiteMap, External Page, and Flash Intro.
New Launch
We have recently introduced the Plesk Site Builder as an optional extra for all our hosting packages. For November and December we have a special introductory offer – Purchase any new Hosting Package and you will receive the Site Builder for free.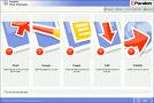 Plesk Sitebuilder includes an easy to use five-step wizard.  No Web Design or programming experience is necessary.
Create the design of your website (choose from many free templates)
Structure the website.
Edit the content.
Define parameters.
Publish the Website
For full details please visit our Site Builder page.