The following instructions are for setting up your domain's email address on your Samsung Galaxy device. Firstly go the the Settings sections of your device and click on 'Cloud and Accounts' and then click on 'Accounts'
Then click on 'Email' to set up your own domain email account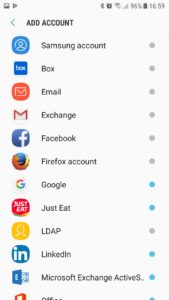 Then you will be prompted to add your email address and password. Once you have entered this ionformation click on 'MANUAL SETUP'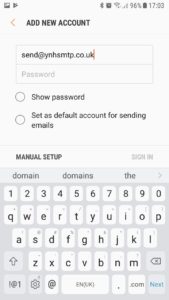 It will then ask you if you would like to set up a POP or IMAP account. For further information on choosing between POP and IMAP click here.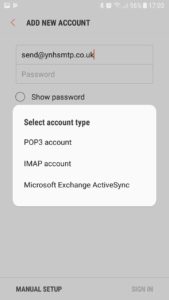 Your username should be your full email address: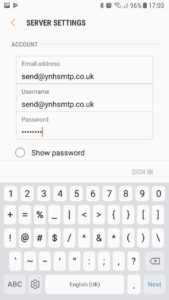 You will then be asked for the incoming and outgoing mailserver addresses and this will be mail.yourdomainname.co.uk (replace yourdomainname.co.uk with your actual domain name)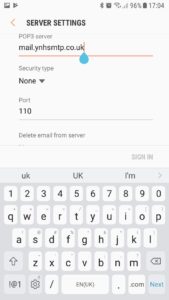 The address is exactly the same for the outgoing mailserver. Keep the port numbers to the defaults.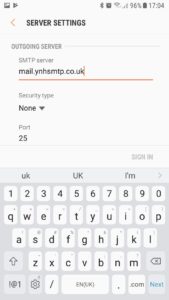 The outgoing server requires authentication so enable this option on this screen: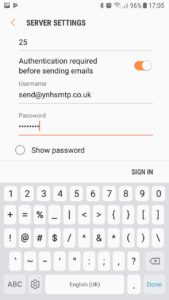 Once you have entered this information the account is set up and it will return you to the accounts screen: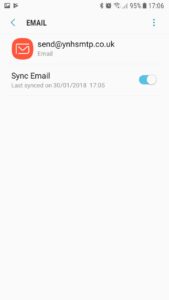 You can then return to your homescreen as your account will be ready to go: