If you have problems with a new email account on an iphone, more often than not the issue will lie with the Outgoing Server (SMTP) settings. The following steps show how to access the Outgoing Server settings and make any amendments: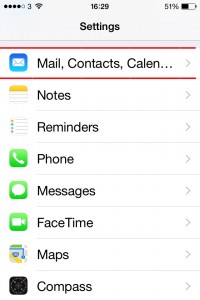 Firstly go to the Settings App, then click on 'Mail, Contacts, Calendars'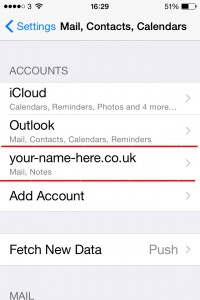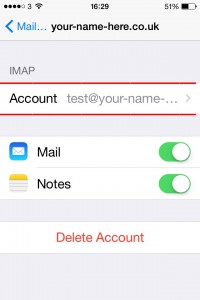 On the accounts page, click on the account you are having problems with.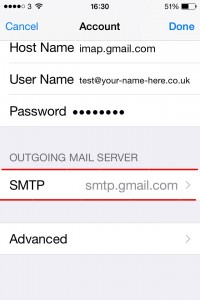 This will show you all the settings for that email account. Scroll down then click on the 'Outgoing Mailserver'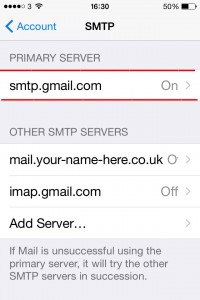 You will see a list of all SMTP servers you have stored in your phone. The Primary Server is the one you will be using so click on that one.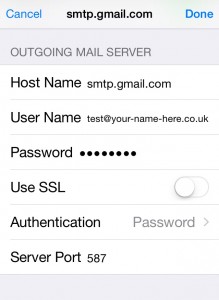 For the settings of the outgoing mailserver you need to check the following:
1. Confirm that SSL is switched OFF.
2. Make sure authentication is set to 'Password'
3. Have the Server Port set to 587 or 25.
4. Then click on 'Done'
The settings should be verified. If this doesn't work, double check all the spellings and make sure you have the dots in the right place etc. You can also try re-entering the password if you continue to get an error.
Tags: iPhone, Iphone Mail, Iphone Mail Set up