Posts Tagged 'Emails'
The following instructions are for setting up a new email account in Microsoft Outlook 2010. With our outgoing mail accounts you are required to 'authenticate the outgoing mailserver' (SMTP server) The instructions below show you where to do this: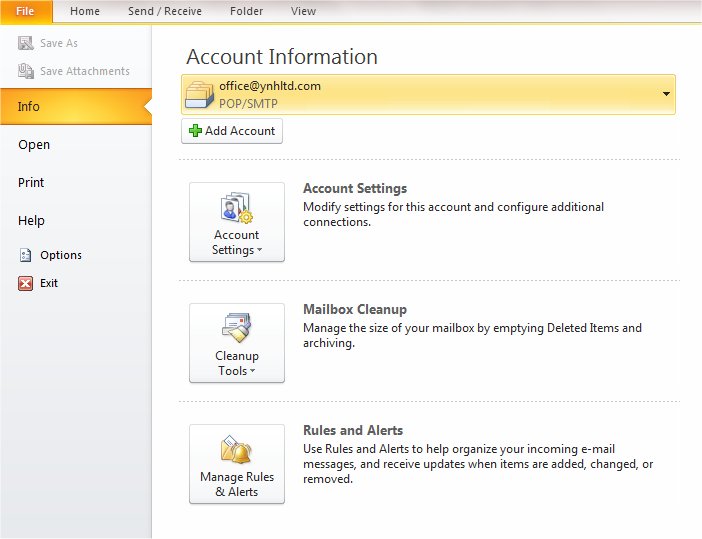 Firstly click on 'File' and ensure 'Info' is highlighted and then click on 'Add Account'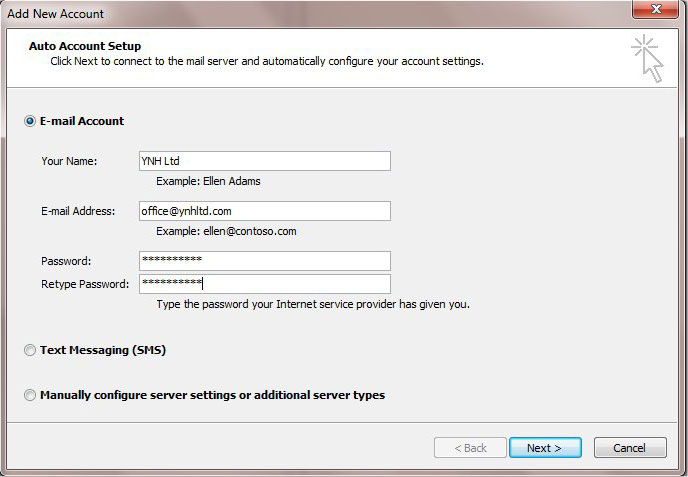 Enter your name, email address and password and click on 'Next' If the account is not automatically found you can click on 'Manually configure server settings'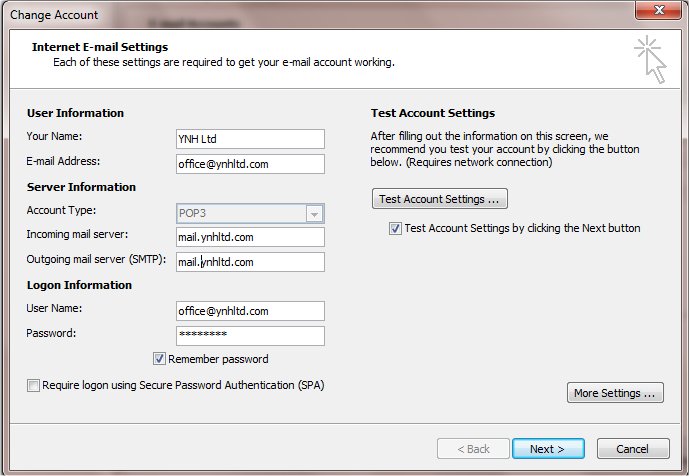 Choose pop or imap and enter the incoming mailserver details which will be mail.yourdomainname.co.uk (obviously replace yourdomainname.co.uk with your actual domain name).
The username will be the full email address you are setting up and the password will be the same password you set up for the mailbox in your control panel.
You can also refer to your confirmation email for further details on setting up emails in your control panel.
To go to the Outgoing Mailserver section click on 'More Settings'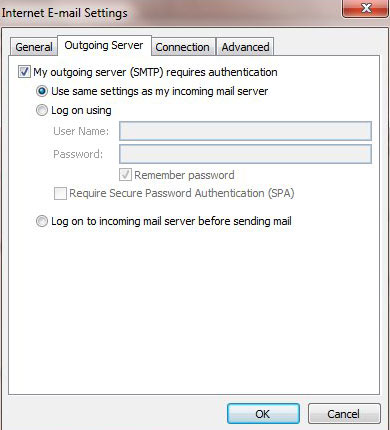 Make sure the box which says 'My outgoing mailserver requires authentication' is ticked and then choose the option which says 'Use same settings as incoming mailserver'
All other boxes can be left unticked.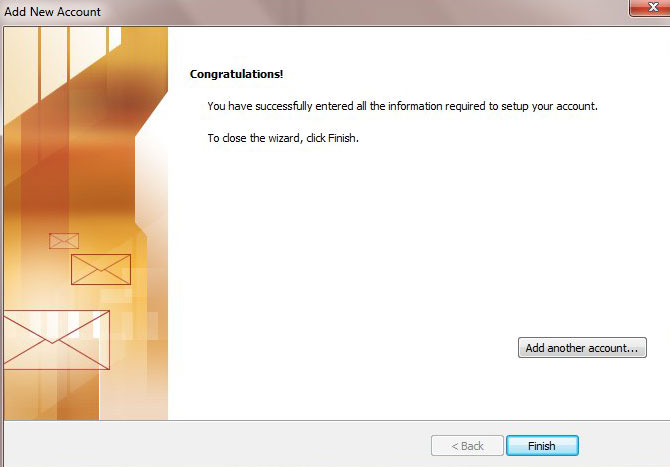 Click 'Ok' and then click 'Finish' to complete the account set up.
You may have received the following email:
From: info@your-name-here.co.uk
Sent: 14 December 2010 11:48
To: info@your-name-here.co.uk
Subject: hi
I found your email in my friends list,
i think we talked some time at the one of social networks or not.
So i will remind you a little bit about me, i live in USA , Atlanta, GA.
I love to travel, visit new places, new countries. I am planning to visit UK once again,
that is why i am looking for friends here, it is always more interesting to travel
and to have good time together then alone.
So if you live in UK and you are single i will wait your email.
I am not interested in correspondence if you are married or have a girlfriend.
My e-mail is: info@laurenkisses.com
I hope to get your answer and of course i want to see your photo.
Have a good day
Kisses
This is currently being broadcast on a massive scale and it is all over the Internet. They appear to be sending the spam through a different server each time they send an attack, and the email appears to be sent from your own address so it is proving difficult to block.
Just like your webspace and your bandwidth, it is important to keep track of how much of your mailbox quota you are using.  If you don't you may be greeted with an email that looks like this:
"*Subject: **Quota exceeding warning*
Warning!
Your mailbox quota was exceeded. All messages to your address will be
rejected.
Please, free space in the mailbox or contact server administrator.
This message is automatically generated, please do not reply to it."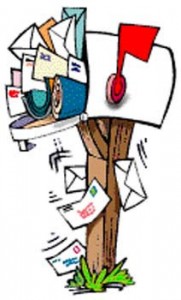 The default mailbox size with us is 20MB. This is normally more than enough if you are downloading your emails on a regular basis, as this is usually enough for several hundred emails.
For any particularly busy mailbox, or any mailbox that regularly receives large attachments you should consider either upgrading the email account or redirecting the email to another address.
If you think that you have downloaded all your emails and you still receive the error message above, then you may be inadvertently keeping a copy of your emails on the server. To check this (using Outlook as an example) click on tools, then accounts, then highlight your account and click on properties, then advanced. In this section you will see the option to keep a copy of mail on the server. If this is ticked and you receive the error above then untick it, or set mail to be removed off the server after so many days.
To view how many emails you currently have on the server, you can login to our webmail service at the following address:
http://webmail.yourdomainname.com
(just replace yourdomainname.com with your actual domain name)